Is emotional intelligence a skill has been proven to improve a leader's chance for success in business and in their personal life and is arguably more important than IQ as an influencer of success. Leading a successful team with a clear vision and core values makes Emotional Intelligence worth pursuing and embedding at all levels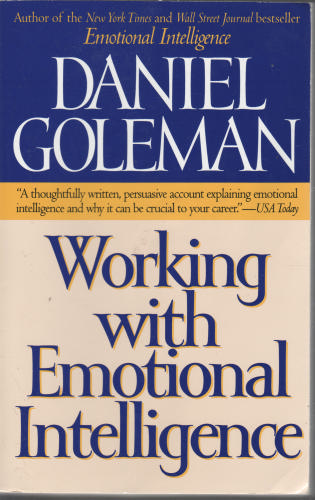 To develop ourselves we need to take time out to ensure that the information we learn is put to use, practised and becomes a part of us – a new habit.
In Daniel Goleman's (1998) popular book, Working with Emotional Intelligence suggests that emotional intelligence accounts for 67% of the abilities needed to be a successful leader and is twice as important as technical proficiency or IQ. This research has subsequently been supported by a number of studies. Dragon's Den is another example, so many times do you hear that the dragon left school with nothing more than a spirit level and heaps of motivation to succeed.
In our e-book, we summarise the key 5 pillars of emotional intelligence, the benefits of each and how to improve them.
Basically: Emotional intelligence (or EQ) is the ability to identify and manage your emotions, as well as other people's emotions.
If you're emotionally intelligent you have the ability to:
·         Identify what you're feeling
·         Know how to interpret your emotions
·         Understand how your emotions can impact others
·         Regulate your own emotions
·         Manage other people's emotions
Some people naturally inherit high EQ but it's a skill that you can practice and develop, like leadership. By practising emotionally intelligent behaviours your brain will adapt to make these behaviours automatic and replace less helpful behaviours.
Thanks for visiting our is emotional intelligence a skill page here's a link to the homepage. If you are interested in further reading on the subject Daniel Goleman Emotional Intelligence, why it can matter more than IQ book is well worth your time